| July 24th, 2012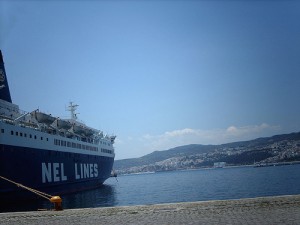 Greece is particularly known for its beautiful islands. And to get between the islands you need to travel by water or air. Although there are some larger islands served by airports, most islands are served by ferries only. But even if there's a flight available, traveling by ferry is cheaper and opens up other perspectives.
NEL Lines is one of the oldest ferry company operating between the islands, as well as between the mainland and the islands. It was established in 1972 and currently serves most of the Aegean Sea destinations.
The company operates conventional passenger-ferry boats, high speed passenger- ferry boats and Ro-Ro vessels (car ferries). As of July 2011, routes to Dikili and Ayvali in Turkey have been added to the itineraries offered by the company.
Itineraries
NEL Lines offers the following itineraries:
Tickets
You can book the tickets online, directly from the company or you can use this link to book a ticket. Please note that you are required to provide personal information, such as nationality when you make a booking. The prices are the same except when the company offers discounts which are only available through their website or travel agents.
Another option is to book a ticket via a travel agent recommend by NEL Lines (in Greece, Turkey or Macedonia).
You might want to check the offers before making a booking. Currently, a family of four only pays for two beds in a 4-beds cabin if traveling to Chios or Mytilene (Lesvos) on Tuesday, Thursday, Saturday or Sunday and to Piraeus (Athens) on Monday, Wednesday or Friday.
Photo by hugovk